Our Firm
---
Passionate About Helping Others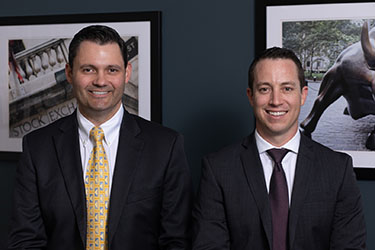 Crestview Capital Management is located in Agoura Hills, California and is a dba for Dynamic Wealth Advisors, a Registered Investment Advisor located in Phoenix, Arizona.
At Crestview Capital Management, we take a comprehensive and holistic approach to capital management by putting our client's interest before our own. We work with individuals, families and businesses by helping them develop and protect their financial future – liberating them from the day to day burden of managing assets and their financial affairs. Our business is built on serving clients with thoughtful, objective financial solutions, and an ability and agility to execute on their behalf.
Our approach to working with clients is disciplined and means we can help you through all your life milestones, including transfer of wealth to next generations. With our coordinated solutions and guidance, you will have both the confidence and peace of mind that your wealth and plan is in the hands of capable, thoughtful stewards. We are committed to providing you with direct access to us, ongoing communication, and a white-glove level of service.
To demonstrate our commitment to our clients, the firm's founders, Tom McCann and Brian Bucell, are both CERTIFIED FINANCIAL PLANNER™ professionals. A CFP® professional meets certain requirements established by the CFP Board, has completed rigorous educational requirements and has committed to place the best interests of clients first.
Through an Alliance with Dynamic Wealth Advisors (Dynamic), we are provided with the support we need to confidently serve our clients and we are positioned to deliver the very best investment advice. By partnering with Dynamic, we are able to focus 100% of our time to serving our clients rather than the administrivia, technology, and complexities of the financial services industry.
While many of the clients we serve are located in the Agoura Hills, Westlake Village, Thousand Oaks, Camarillo, Ventura, Calabasas and Los Angeles areas, we do work with many clients who reside outside of California with the use of cutting edge technology.
To learn more about the executive team and support staff that helps us better serve our clients, please visit Dynamic's website Here.
---