Asset Management
---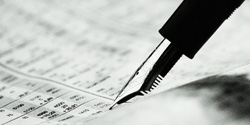 Once we construct a Financial and Retirement Plan for you, we work with you to build a customized portfolio. Your portfolio is based upon your short-term and long-term goals, time horizon, cash flow needs, and tolerance for investment risk.​
We follow a consistent process and utilize a variety of products and solutions in order to meet your evolving needs. In addition to traditional stock and bond portfolios, we often incorporate Alternative Investments to provide enhanced diversification and risk management across our portfolios.​
At Crestview Capital Management, we have a plethora of investment solutions, and are at the helm at ready to make necessary adjustments to your portfolio to ensure we remain on track to reach your goals.
---